First go here and click on "My Profile"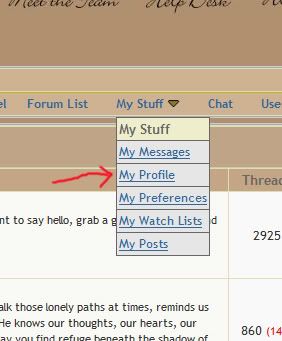 then scroll down untill you see this box
In this box is where you will copy and paste the URL for your siggy. DOnt forget to make sure there are image tags!
If you need help, just let me know.
Hope this helps!