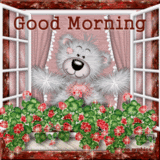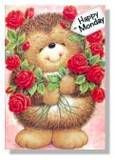 Momo, I am just waiting until you can do just that.
Ann, you did good last week too.
I know there are others out there who are walking, just not posting.
Here are some things that count for miles.
These are as you can count them, 1 mile will = one mile.
*********
These will be counted as 1 hour = one mile

*********
will be down and up 10 times = one mile
********
These two willl be 30 minutes = one mile
********
You will have to be the judge of these. We have been counting 1 hour as a mile, but, sometimes it isn't so. Therefore, I'm letting you be the judge of these.
************
Here are my totals:
Walking 1 1/4
Riding bike 4
Stairs 3
Dishes 1
House Work 2
Laundry 2
Shopping 2
Other 4
Total.......... 19 1/4 miles.
Ok, who will be

???
*********
Who is going to join us?
Anyone who wants to start exercising or walking or whatever, count your miles and add them up this week and post them next week when either Momo or I make the walking post.