I just spent 20 minutes putting this post together and got a message that the page had expired…grrrrr
Gonna try again….
What is everyone up to these days? Harvesting is long over here in So. La. It is so hot. We are prepping for our fall crops. I planted seeds indoors last week and hubby is starting to work on the beds. We need to have all the plants in the ground by mid to late Sept.
The pick below is a new bed we added this year. I grew cucumbers and just for fun, some gourds this past spring. They were "ok" but the ground needs more lime and compost.
We have never used cover crops before but thought we would try some buckwheat in this bed. You plant the seeds 6 weeks before your crops, then turn it all under just before planting the fall plants. This is only 2 weeks old.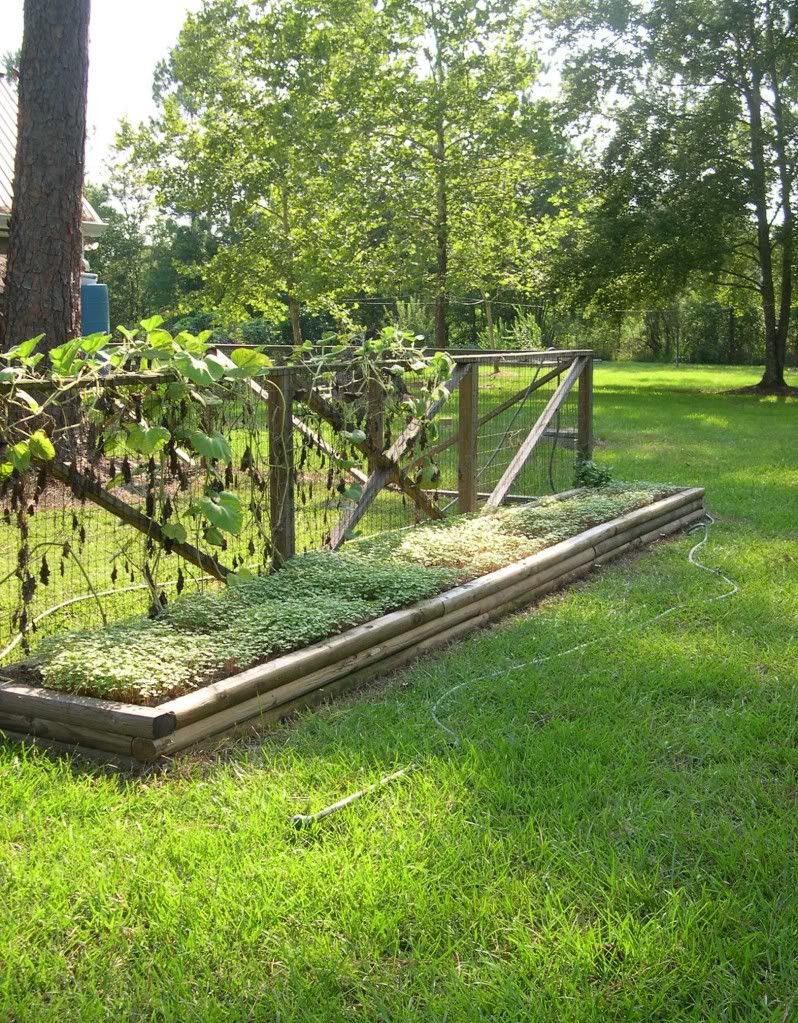 Here is something else new around here. I had seen this "somewhere" online and thought I would try it. It's a small garden just for the girls in their outside yard. I just used some scrap wood, filled with soil and covered with hardware cloth ( fencing with small holes). The girls can eat what growss up through the fencing but can not scratch the roots up. This is also 2 weeks old.
This yard is also a compost bin as I add hay & leaves, etc to it and 2 times a year I rake it all out and store for a garden. The girls do all the work. :-)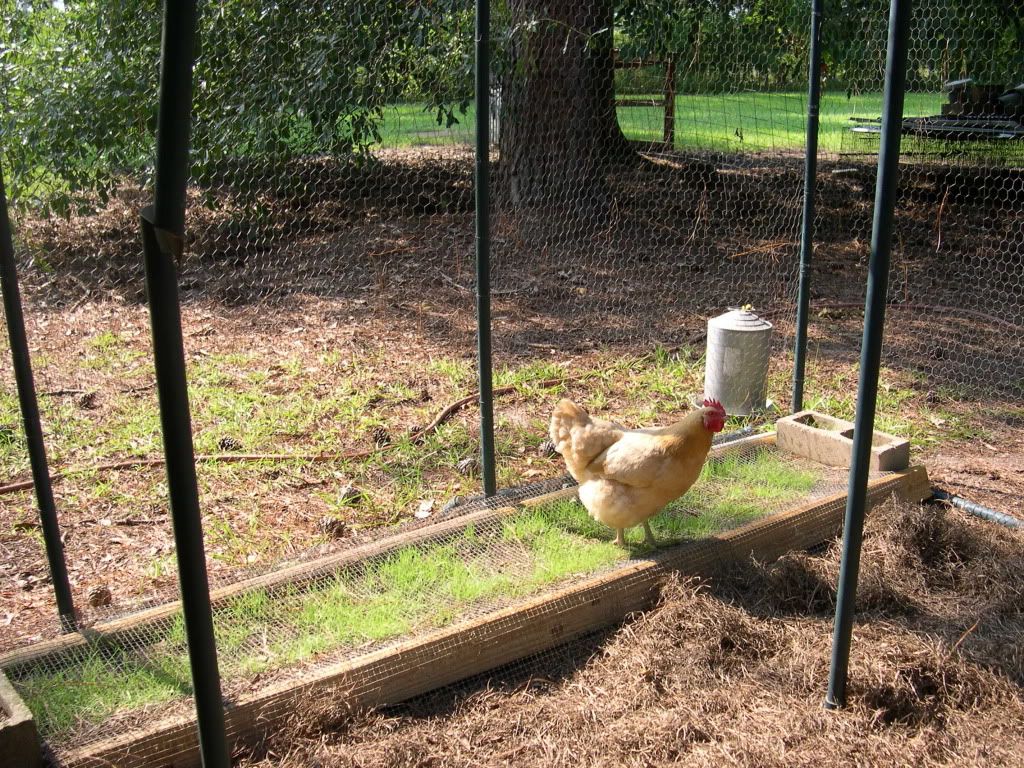 I have been rearranging the pantry trying to make more room. I ordered these (2) 18" wide shelves from Amazon
http://www.amazon.co...14399460&sr=8-1
They are CHEAP, with plastic brackets, 15.00 a piece but will work if left alone and not disturbed to much I think. I liked them because they only stick out from the wall 5 inches and are NOT hang "over the door" type. They work great behind the door. I will have to remove some of the heavier jars though. I also had to make card board liners for the shelves.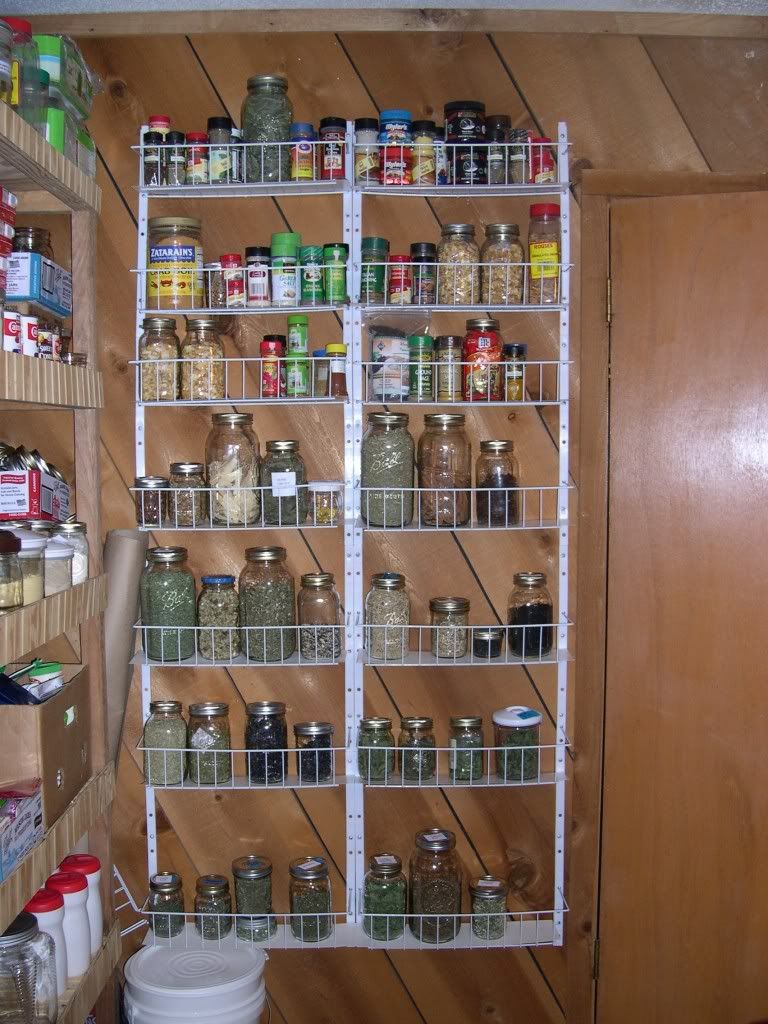 I recently tried to make mozzarella cheese again, for the third time. You can not use just any kind of milk….anyway after 3 tries I found a brand that worked.
Last pic…. I made sandwich bread today. I am working on a Bread Making class for the Community Center that I give Homesteading classes at. I need to test recipes and get my times down.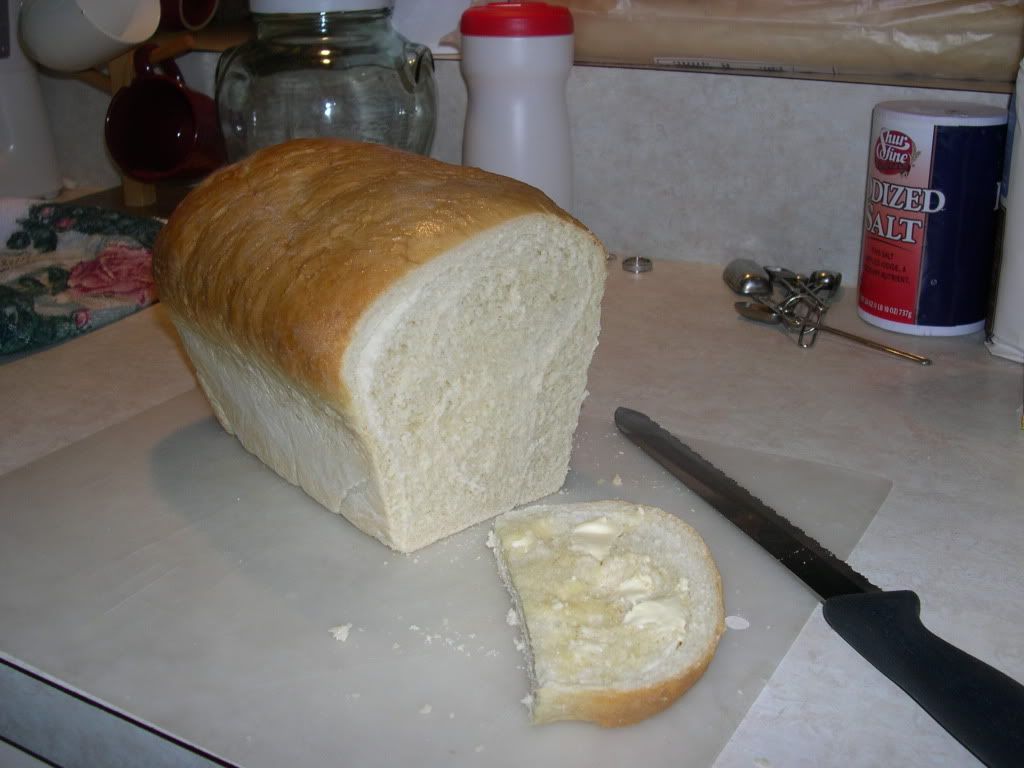 Let's see what y'all have been up to!!!
God Bless.