Today, I started to clean out my craft/junk room. We store our Christmas tree in there and it is years overdue for a good reorganizing. For more than ten years, I have had a wall hanging in there that a friend made for me, back when I was toying with the idea of opening a home-based daycare out of an empty apartment that we had next door. Since I'm not a kid person, I was going to have my SIL operate it and reap a small profit. (No need to worry about the safety of children or my sanity while dealing with them!)
At any rate, we never did the venture but I always kept the wall hanging. It is time for me to send this to a new home.
There is a photo of it below. It is 42 inches long and about 32 inches wide and the inscription reads:
A teacher is a special friend whose love and kindness never end.


The price is $20 which includes shipping... Send me a pm if you're interested. I can accept a money order, paypal, barter, whatever!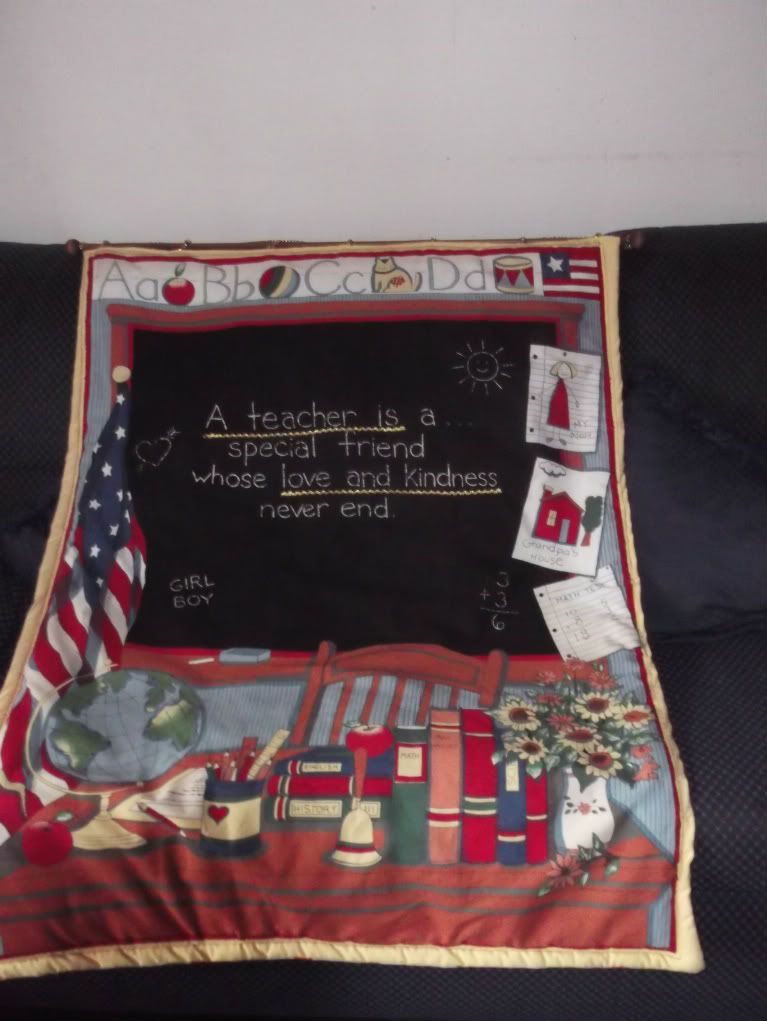 Edited by themartianchick, 07 December 2011 - 10:44 AM.