For anyone that did not see my first thread take a look here.
So I am starting out with bacon's, "Lonzino" (dry cured pork loins cased in beef bungs to slow down the dry time), and "Saucisson" of pork tenderloin (Saucisson just means little sausage, I am curing a couple pork tenderloins and stuffing them in beef middles to slow the dry time so they dry more evenly).
Here are the "Saucisson". I have at this point I have applied the cure, and let them cure under refrigeration over night, then stuffed them into the beef middles, then tied them up with butchers twine to dry. Sorry I didn't take pics along the way on these.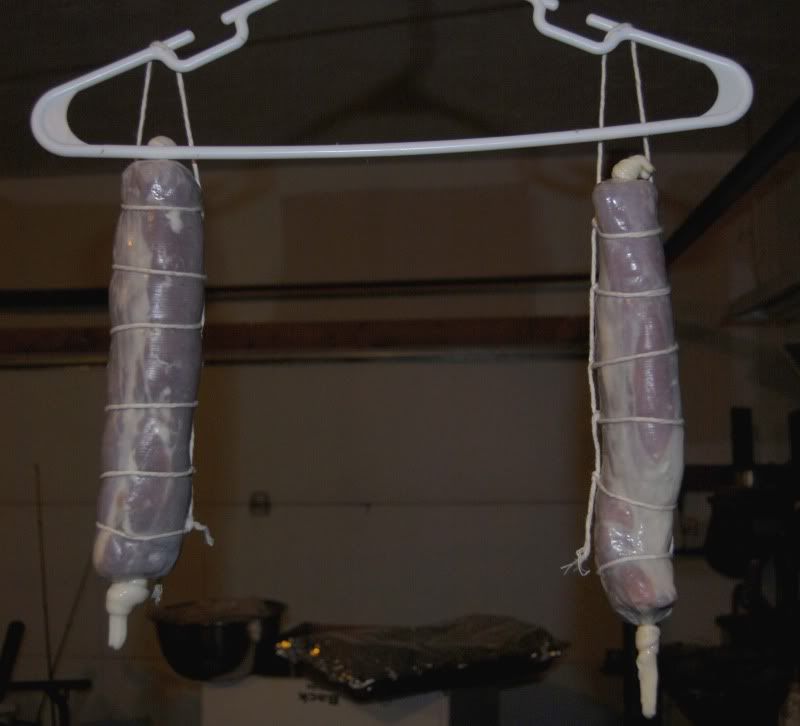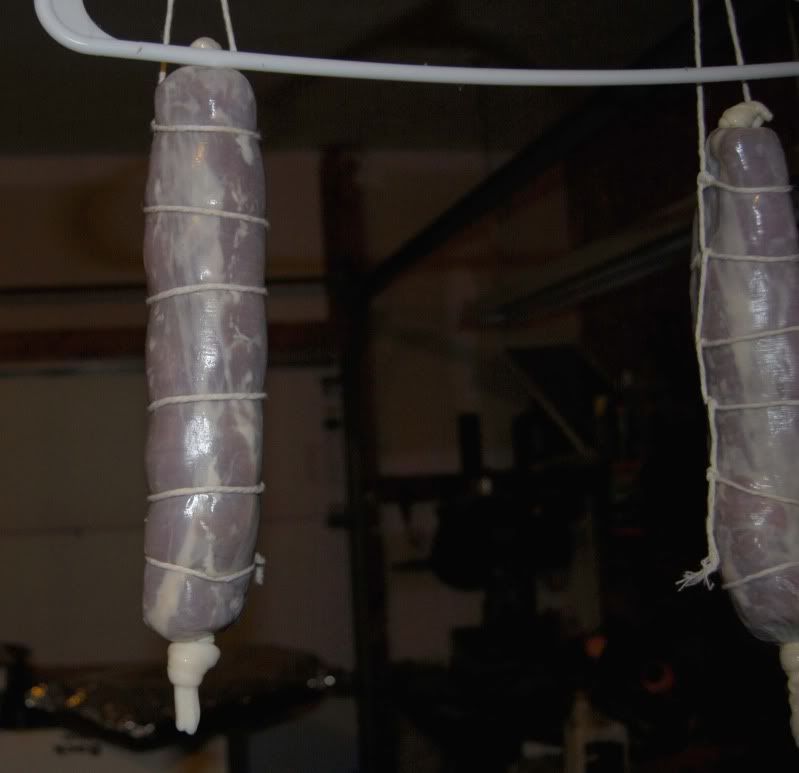 Here is the pork loin divided into 3
Here is the cure mixed up
and here is the loins sitting in the cure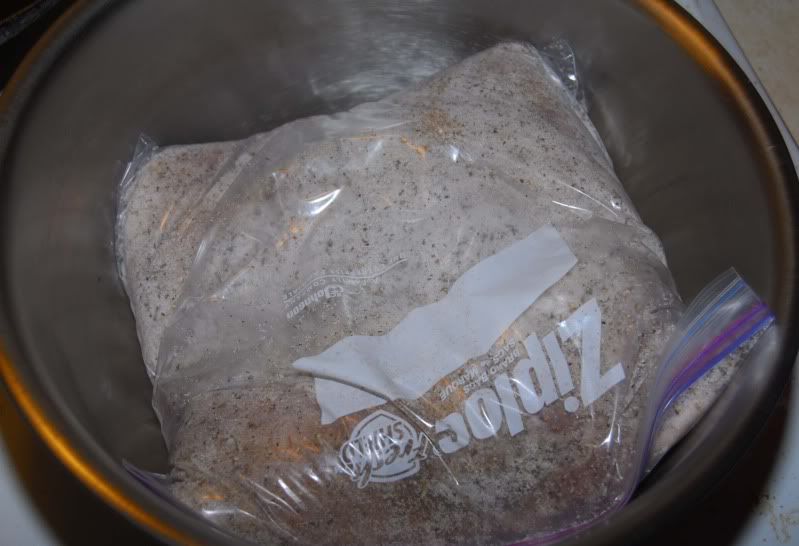 The bacons I got this year look FABULOUS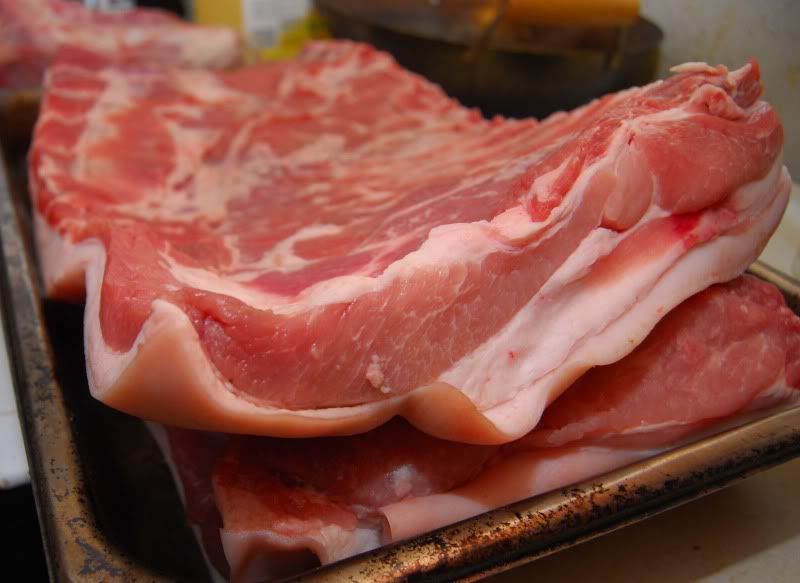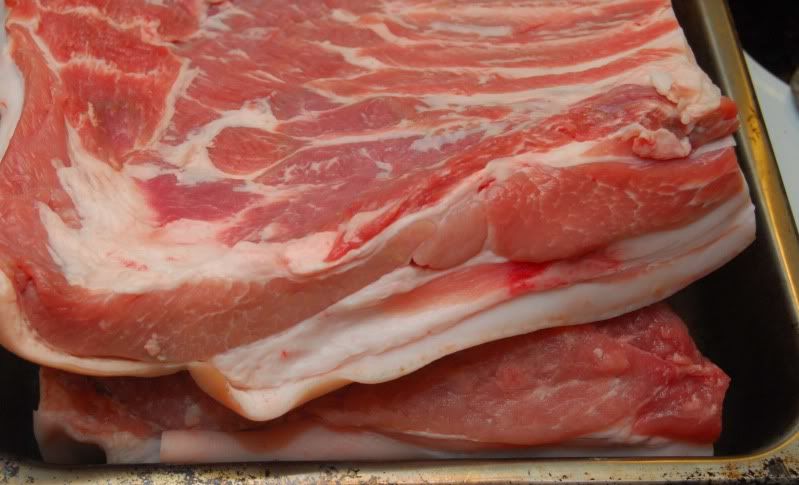 The bacon's have been covered in cure, and curing for several days. After they are cured I will hang then to dry for a day or so, then I will smoke them at 190 until they reach an internal temp of 150.