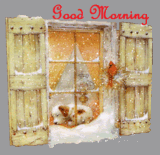 Once again it is Monday.
I don't have a lot to report, I did 8 miles last week is all. I have to get back to walking and riding down stairs again, just haven't done it.
I know. Should be doing it at least 3 times a week. It seems like so many things get in the way of other things. Need to get so much done and so little time to do them.

You all take care and hope someone else starts posting miles in this thread.