Ebay had this auction on and I was intrigued... what is this stuff?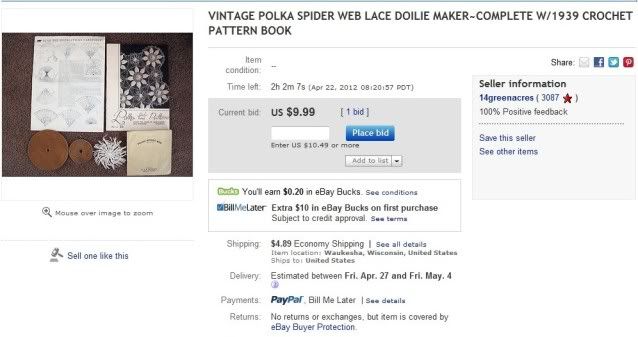 I wanted to buy it, but I've spent way too much on that place already.
So I went looking for it on the internet...
A search for "Teneriffe lace" found a great site with the same book as on eBay as well as templates for making my own "makers". And she has knitting, and yarnmaking, and embroidery, small loom stuff like using the butterfly loom, kids crafts, and *LOTS* of stuff! FOR FREE! Online!
http://www.knitting-and.com/index.html
I apologize if somebody has posted about this place before. I'm not a knitter, so I might have missed it.
Just wanted to share...
I *love* the internet!!