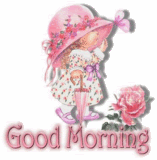 **********

Here are some things that count for miles.

Sorry, once again, the smilies page is gone.

These are as you can count them, 1 mile will = one mile.

Biking, swiming, walking, and such.

*********

These will be counted as 1 hour = one mile





*********


will be down and up 10 times = one mile

********

These two willl be 30 minutes = one mile


weights, jumping rope.


********


You will have to be the judge of these. We have been counting 1 hour as a mile, but, sometimes it isn't so. Therefore, I'm letting you be the judge of these.


************

I didn't get on the treadmill or the bike last week. So am in hopes to do at least one day yet this week.


Time sure goes so fast, I am about 3 weeks behind this time. Things happen and with the County Fair to get ready for, I just have been so out if it. So sorry about this.

The week of June 17 - 23 not sure what I did for miles, but am sure I got at least 10 miles in. The week of June 24-30 was a very busy week, I did get in 14 miles that week.
The week of July 1 - 7, this was last week, I got in another 16 miles.



Ok, who will be

???

*********

Who is going to join us?
Anyone who wants to start exercising or walking or whatever, count your miles and add them up this week and post them next week when either Momo or I make the walking post.